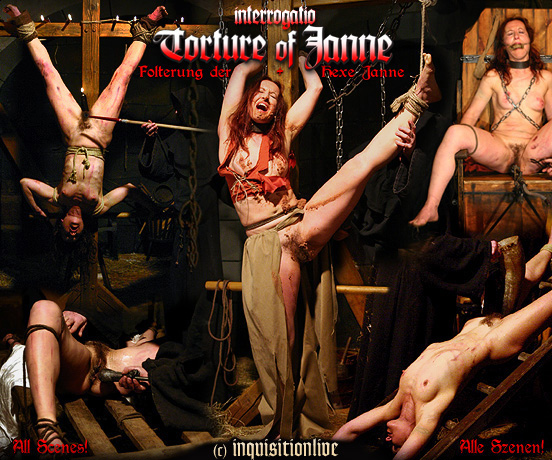 Die Folterung der Hexe Janne: 6 Einzelszenen authentischer und EXTREMER HEXENFOLTER in überarbeiteter und ungekürzter Fassung als Download. Diese Umsetzung ist nichts für Zartbesaitete! Dieser Hexe muss der Teufel beigestanden haben, sonst hätte sie diese Quälereien kaum überstehen können!
Extremspreizung – Demütigung mit Kot – Nasspeitschen – Wassereinlauf – Eiserne Fotzenschraube – Wassergewicht – Kopfüber am Richtkreuz – Fotzenfolter mit der Vaginalbirne
This is the complete collection of all the torture scenes with Janne, uncut and remastered. The Janne scenes are some of the most extreme and genuine scenes of medieval torture we have ever done. This witch is crying out her soul while the devil himself seems to protect her.
extreme spreading – degradation with scat – wet whipping – water clyster – iron cunt screw – cunt torture – hanging upside down – torture by the vaginal pear