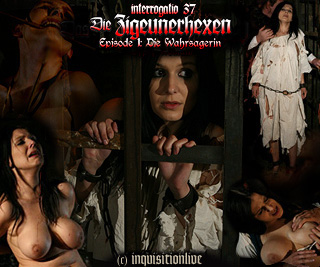 Brother Quintus is asking the gorgeous gypsy woman Agatha for advice. He heard that she is a soothsayer, so he pays her for giving the answers to his questions regarding his future plans. He strives for the upper sanctification and is full of bigotry and impatience to displace his master, the Inquisitor himself. So he wants to know about his future – when will he get what he wants and what he has been waiting for so long. Agatha uses her crystal ball to foresee Quintus fate and his secret desires. But she is really scared as the crystal ball shows her, that Quintus fate is affiliated with her own fate in a way she could hardly imagine. The upper sanctification is not the only thing Quintus strives for, as the longer he gazes at the gypsy womans plunging neckline while she is sitting vis-à-vis, the more his desire to touch her, to abuse and finally rape her is increasing. So this is fateful for both. Agatha now realizes that her own future will be full of pain and torment. In several visions she also learns about her own dark desires. Soon she founds herself in the darkness of the torture chamber, wearing dirty rags and heavy chains. Here she is just a plaything for the torturers, who have pleasure to degrade and disgrace her. She is whipped, beaten, and being spit on. Then they torture her by severe tying and stabbing her tits by a peaked iron until she is crying in pain and dispair. But in the crystal ball she has visions of even worse things….
Proud, wise and pretty women always have been suspected to be witches very fast, as those have been desired by most of the men who dreamt to have them under control. So it happens to Agatha, the soothsayer. In Episode 1 of 2 of the 'Gypsy Witches' martyrdom you can watch like this strong gypsy woman is broken by the worst humiliation and torture pain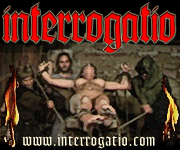 Comments:
2 Comments posted on "Interrogatio 37 – Die Zigeunerhexen 1 / Die Wahrsagerin (Gypsy Witches 1 / The Soothsayer)"
i read that post on another site already
This blog Is very informative , I am really pleased to post my comment on this blog. It helped me with ocean of knowledge so I really believe you will do much better in the future